About Us
As a high tech organization, we, Shiv Machinetech have been showcasing several high-performing machines since the start of our business operation in the year 2013. We have been presenting a broad array of machines to our customers as a top manufacturer, supplier and exporter. Automatic Edible Oil Filling Machine, Automatic Waterproofing Liquid Filling Machine, Engine Oil Lubricant Filling Machine, Automatic Round Bottle Labeling Machine, Semi-Automatic Capping Machine, Automatic Neck Shrink Sleeve Applicator Machine, Juice Filling Machine, Vegetable Oil Filling Machine, Shrink Sleeve Applicator, Bottle Filling and Packaging Machine, etc., are all included in our vast product range. All of our machines are well-known among customers all over the world for their high-quality, high-performance and cost-effectiveness. In addition to providing the customers with superior quality of machines, we ensure that our business conducting ways with them remain absolutely transparent.

Our Values
The values of our company can be reflected by our ethical ways of conducting business with the clients. We treat every single client with utmost respect and honesty which is the reason why our popularity has greatly increased in the market.

Commitment To Quality
It is self-evident that the quality of products provided by a manufacturing company can determine its popularity and we have always prioritized adherence to the highest quality standards. To achieve the highest level of quality, we start by acknowledging the various customer needs and then providing them with the best solutions. We ensure that products included in our collection, including Engine Oil Lubricant Filling Machine, Semi-Automatic Capping Machine, Automatic Edible Oil Filling Machine, Automatic Neck Shrink Sleeve Applicator Machine, Automatic Waterproofing Liquid Filling Machine, Automatic Round Bottle Labeling Machine, etc., are all thoroughly tested and verified to be in compliance with the highest quality norms.

Quality Compliance
We have acquired the certification of compliance.

Why Us?- Who We Are
Some of the major factors which can help in portraying who we are & why our company should be chosen over others are:
We have been introducing our products in the market at the most authentic prices.
We have always remained ethical when treating the customers in our company.
We are assisted by a powerful team that always focuses on increasing our efficiency.
We make it a priority to deliver all the orders in a prompt manner.
We are a provider of optimally performing machines like Automatic Edible Oil Filling Machine, Automatic Waterproofing Liquid Filling Machine, etc.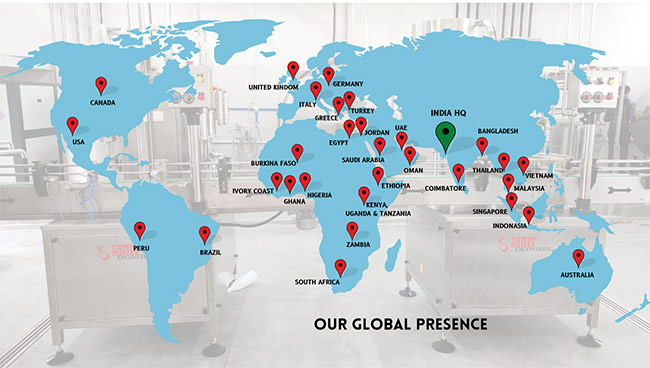 Read More